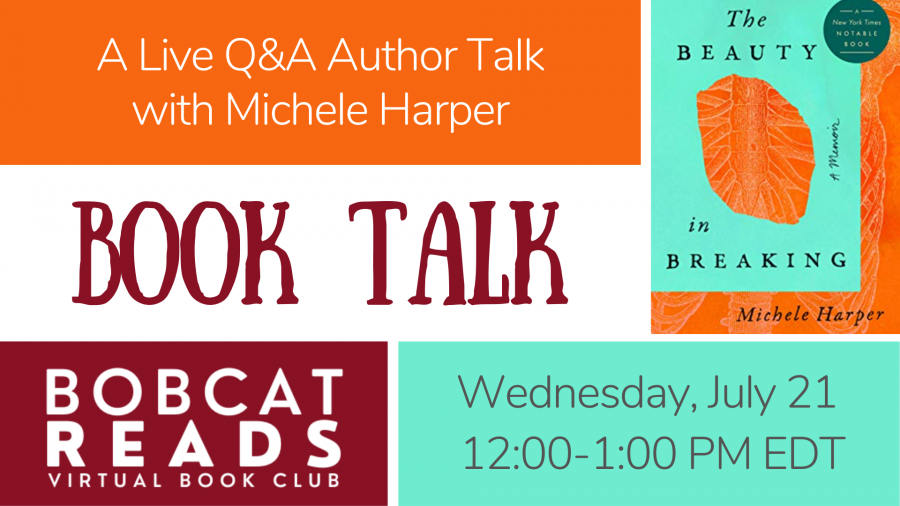 A Live Q&A Author Talk: with Michele Harper, author of The Beauty in Breaking
Wednesday, July 21, 2021 — 12:00pm

Calling All Bates Alumni
Bobcat Reads
Virtual Book Club Members!
You Are Invited To…
A Live Q&A Author Talk with Michele Harper, author of The Beauty in Breaking.
You won't want to miss this Virtual Livestream event! Harper, the author of our current book selection, will discuss her process of writing The Beauty in Breaking, as well as answer questions from our Book Club members.