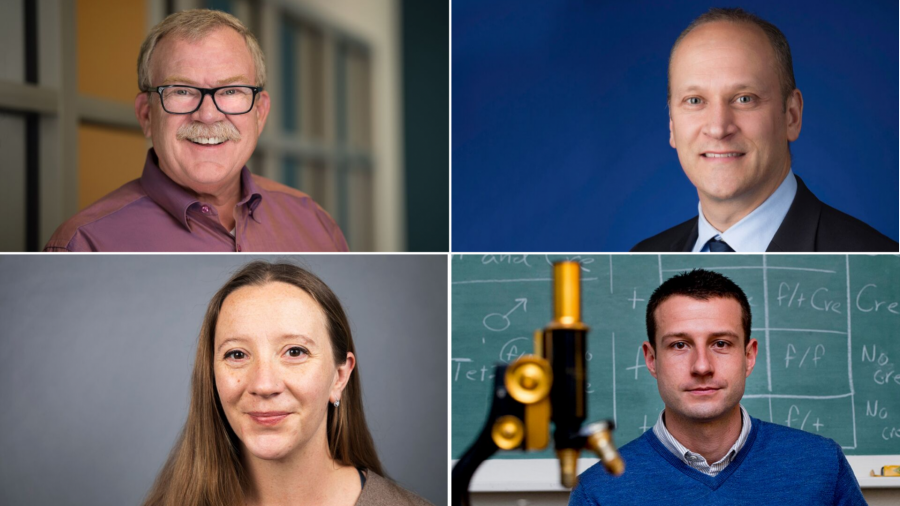 Boston Bates Business Network: Research, Biotech, and Pharma
Wednesday, October 30, 2019 — 6:00pm


Intercontinental Hotel
510 Atlantic Avenue
Boston
,
MA
show map
The Bonney Science Center will support innovative research at Bates. Hear faculty and alumni discuss their work and research that launches biotech and pharmaceutical companies.
Prior to the panel, there will be the presentation of Alumni Council awards to two outstanding and committed alums: Meredith Traquina '13 will receive the Distinguished Young Alumni Award, and Katie Burke '03 will receive the Bruce Stangle Award for Distinguished Service.
Hosted bar and hors d'oeuvres provided. $25 per person; $15 for alumni classes 2015–2019.
Meet the panelists:
Mike Bonney '80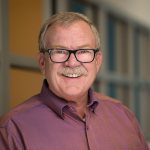 Mike Bonney '80 is executive chair of the Board of Directors of Kaleido Biosciences. From 2003 until 2014, he was chief executive officer and director of Cubist Pharmaceuticals. Under his leadership, Cubist grew from a struggling micro-cap to the world's leading antibiotic company; it was acquired by Merck early in 2015 for $9.5 billion. Prior to Cubist, Bonney was vice president of sales and marketing at Biogen, where he built the company's commercial infrastructure for the launch of its first product. Before joining Biogen, he spent 11 years at Zeneca Pharmaceuticals in a range of commercial, operating, and strategic roles, ending his career there as national business director.
Bonney also chairs the boards of Alnylam Pharmaceuticals and Magenta Therapeutics. He is a member of a number of other boards, including Celgene Corporation, Sarepta Therapeutics, and Syros Therapeutics.  Bonney spends much of his time identifying and mentoring the next generation of life science leaders.
In 2013, Bonney was a regional winner and national finalist in the life science segment of Ernst & Young's Entrepreneur of the Year and in 2011 was one of six executives nationwide named as finalists for Marketwatch's CEO of the Year.
He graduated from Bates with a B.A. in economics in 1980. He chaired the Bates Board of Trustees from 2012 to 2019.
Phil Bonasia '89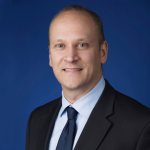 Phil Bonasia '89 is the head of pharma and regenerative med tech and innovation at Sunovion Pharmaceuticals, previously known as Sepracor until its acquisition by Sumitomo Dainippon Pharma in 2010. Initially hired to lead analytical research and development, he became the head of the Chemistry and Pharmaceutical Sciences Department in 2012. In this role, Phil oversaw drug substance and product development, including scale-up and analytical support, as well as clinical trial materials management. Prior to that, he helped bring sleep aid Lunesta to Japan through an alliance with Japanese pharmaceutical company Eisai. In 2019, his role has shifted to include efforts in regenerative and cellular medicine, as well as potential technical support for more globalized efforts in oncology. Prior to joining Sunovion/Sepracor, Phil worked for Merck & Co., Inc.
He earned his bachelor's degree in chemistry and Spanish from Bates in 1989, and his Ph.D. in chemistry from the University of California, Berkeley, in 1993.
Michelle Greene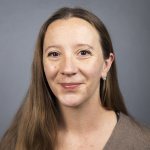 Michelle Greene is an assistant professor of neuroscience at Bates, where her research seeks to understand the mechanisms that enable humans to, at a glance, quickly and accurately perceive our environment. To this end, she uses computational methods from machine learning and computer vision to model the information that human brains may use for visual understanding.
Greene received her B.S .in psychobiology from the University of Southern California and her Ph.D. in cognitive science from the Massachusetts Institute of Technology. She completed postdoctoral fellowships at Harvard Medical School and Stanford University.   
Andrew Kennedy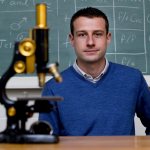 Andrew Kennedy is an assistant professor of chemistry and biochemistry at Bates. His research looks to understand the chemical mechanisms that encode and maintain long-term memory. Ultimately, his laboratory hopes to develop therapies that will help enhance cognition in cases of intellectual disability and memory in those with Alzheimer's disease.
Kennedy received his B.A. from Providence College and his Ph.D. from the University of Virginia. He completed a postdoctoral fellowship in neurobiology from the McKnight Brain Institute at the University of Alabama at Birmingham.
Registration has now closed for this event. Please contact Stephanie Dumont at 207-786-8370 with any questions.