Short Term Practicum: Entrepreneurship
Lead Instructor: Darrell Williams '86
Course Overview: This course introduces the key elements and tools used by entrepreneurs as they develop, design and test a product or project. Class activities and case studies provide a basic understanding of entrepreneurship and the startup; the process of identifying a problem/opportunity which needs a solution; identifying and analyzing the appropriate market and competition; planning, developing and implementing the solution; and pitching the solution to its market and potential investors. The course will consist of case studies, guest entrepreneurs and individual and team activities. Final products: Business Plan Executive Summary, Elevator Pitch, multi-media presentation, final Pitch Event.
Learning Goals:
Identify a specific problem and the target market for its solution
Explain and apply a product discovery process through which a specific problem or opportunity that might be addressed is defined, the current market for solutions and market fit are assessed, and an approach to product or solution development is conceptualized. Explain the challenges related to marketing, sales and distribution.
Explain and assess the key steps to funding innovation in the startup world, including government assistance, angel investment, crowdfunding, and venture capital.
Write an Executive Summary for a (proposed) business, which is typically used in place of a business plan in contemporary entrepreneurial endeavors.
Deliver a brief oral overview of a project, aka a "pitch."
Practice thinking quickly and creatively, and engaging in fast-paced problem-solving of the sort typical in an entrepreneurial work environment.
Practice working in a professional team environment, balancing strengths and weaknesses, toward the completion of a judged project.
Class Meetings: MWF 9-1; two field trips. A degree of flexibility is necessary with Practitioner-Taught Courses due to the additional professional responsibilities of the practitioner.
Biography of Lead Practitioner: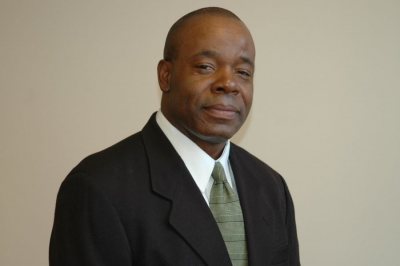 Darrell Williams, Bates Class of 1986, is an experienced small business development consultant and advisor. His professional experience includes providing consulting services to small MedTech and Healthcare IT firms.
Mr. Williams has been involved in the Small Business Innovation Research (SBIR) program since 1999. From 1999 to 2004, Mr. Williams led US Small Business Administration (SBA) grant-funded SBIR outreach activities for the Washington, DC metropolitan area.
He is an award-winning US Small Business Administration (SBA) volunteer and an volunteer mentor with the Maine Center for Entrepreneurial Development's Top Gun Program.