Imaging & Computing Center
The Imaging and Computing Center occupies the ground floor of Coram library. It is a a general-purpose imaging, computing, and digital fabrication facility open to all Bates community members. Our support ranges from drop-in consultation, to in-class workshops, to collaborating on research projects with faculty.
Our facilities include a research quality imaging lab, several 2D and 3D printers, computing resources ranging from Raspberry Pis to high-performance computing systems, various types of portable equipment, flexible collaboration spaces for small group work, as well as a 20-seat computer lab.
The Office: The Imaging and Computing Center's office is a shared space that houses miscellaneous equipment and CRC staff. Please click here to view our drop-in hours. The office number is 753-6980.
The Imaging Lab: The Imaging Lab is an image acquisition facility containing a microscope suite and a digital photography studio.
The Computer Room: The Computer Room workstations give users the tools to process and visualize data and to manipulate and present images.
The Gallery: The Gallery is an informal space that provides a venue for students and faculty to work in small groups. The Gallery is also home to the Taz 6 3D printer.
CRC staff in the Imaging Center work a standard day and are normally available by appointment between 8:30 and 4:30, or during our regular drop-in consultation hours held throughout the academic year. Of course, they can also be contacted via email or phone. Please see our Staff Page for contact information.
---
For questions, please contact:
Kai Evenson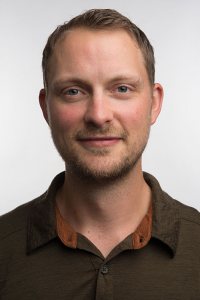 Pettengill G19
207-786-6460
kevenson@bates.edu
Manager, Imaging & Computing Center
Senior Academic Technology Consultant