Discover Entrepreneurship
The Bates Center for Purposeful Work offers and supports programs and events year-round to foster students' discovery of entrepreneurship, start-up and pitching skills, and social, material and technological innovation.
Bobcat Ventures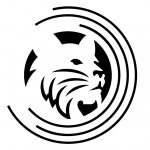 Bobcat Ventures is Bates' own student-run entrepreneurship competition. The Center for Purposeful Work advises the Bobcat Ventures student leaders and supports alumni mentoring, clinics and judges for this highly engaging and successful semester-long program.
---
Sign up for the StartupWorks Bates listserv for Bobcat Ventures announcements and all entrepreneurship news from the Center for Purposeful Work!
---
Practitioner-Taught Short Term Courses on entrepreneurship
2017: Startup Project Management Bootcamp, led by Serial Entrepreneur John Stadler
and The Business of The Arts, with Sara Juli, dancer and consultant
2015: Practicum in Entrepreneurship, led by Darrell Williams '86, founder and CEO of Eighteen Ventures and HealthTech Maine
2014: Digital Innovation, taught by Ben Schippers '04 and Will Schenk, co-founders of Happy Fun Corp, featuring guest speakers, entrepreneurship talks and computer lab time