Discover Entrepreneurship
The Bates Center for Purposeful Work offers and supports various programs and events to foster students' discovery of entrepreneurship, start-up and pitching skills, and social, material and technological innovation.
Bobcat Ventures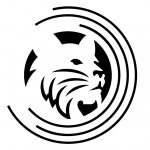 Bobcat Ventures is Bates' own student-run entrepreneurship competition. The Center for Purposeful Work advises the Bobcat Ventures student leaders and supports alumni mentoring, clinics and judges for this highly engaging and successful semester-long program.
---
Sign up for the StartupWorks Bates listserv for Bobcat Ventures announcements and all entrepreneurship news from the Center for Purposeful Work!
---
Practitioner-Taught Short Term Courses on entrepreneurship
2017: Startup Project Management Bootcamp, led by Serial Entrepreneur John Stadler
and The Business of The Arts, with Sara Juli, dancer and consultant to performance artists
2015: Practicum in Entrepreneurship, led by Darrell Williams '86, founder and CEO of Eighteen Ventures and HealthTech Maine
2014: Digital Innovation, taught by Ben Schippers '04 and Will Schenk, co-founders of Happy Fun Corp, featuring guest speakers, entrepreneurship talks and computer lab time
---
Bobcats have a long history of innovation, creativity, and entrepreneurial spirit and are harnessing these superpowers to solve problems and create solutions all over the world. In the fall of 2019, a panel of Bates alumni discussed their experiences with entrepreneurship, ranging from building their own businesses, supporting their communities, innovating within large organizations, and more! This panel conversation was led by Bates Trustee and longtime entrepreneur, Chris Barbin '93, and featured alumni who spoke about how they have used their Bates education and entrepreneurial skills to make an impact in the world. Michelle Pham '15 of Google innovates daily with global brands and companies to maximize the reach of their messages. Mbali Ndlovu '09 founded Lukafit, an empowering activewear brand sparking a body positive health and wellness movement. Julia Sleeper '08 is a native Mainer and the co-founder and executive director of Tree Street Youth, a local organization providing Lewiston-Auburn youth with a safe space that encourages healthy physical, social, emotional, and academic development while building unity across lines of difference. All of our panelists were excited to share their stories of being entrepreneurial, managing failure and adversity, and offered students advice on how to develop these skills so vital to making a difference in any setting or industry.