Office of Intercultural Education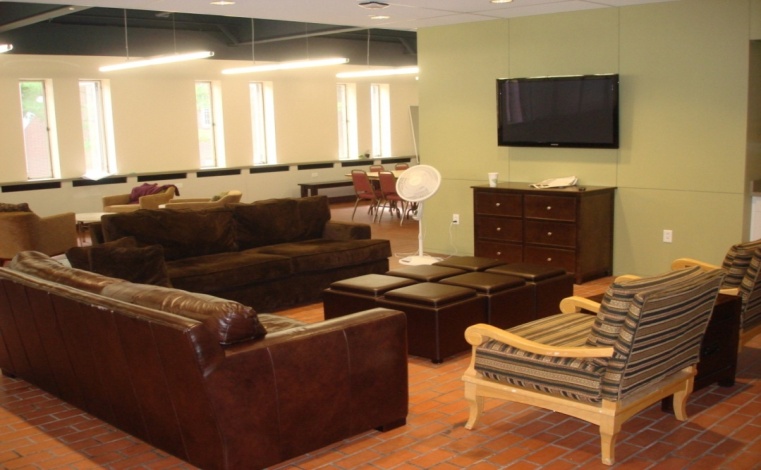 Architect: Canal 5
General Contractor: Consigli Construction Co.
Year Complete: 2014
Total Square Feet: 4,450 (Renovations)
Programmatic Drivers
Enabling move. Mothballed space in Chase Hall was renovated to house the OIE program because their existing facility is to be demolished to make way for the new Campus Avenue Housing Project.
The former mid and low ceiling dining areas have new paint and lighting along with office and meeting rooms to support the programmatic needs for the Office of Intercultural Education. staff and student gatherings. This provides much needed multi-purpose spaced to accommodate intimate and group meeting spaces. A new kitchen supports many of the OIE's programs allowing the shared preparation of food to bring students together.
Additionally a new central corridor was added that now makes the accessible lift connected to the OIE.