Bobcat Connection: September 9 —Convocation Edition
CONVOCATION 2020
Kicking off this unique academic year, President Clayton Spencer welcomed the campus community back to Bates at Opening Convocation. As a gift to the incoming Class of 2024, the outgoing Class of 2020 chose two faculty speakers to address the community: Charles Nero, Benjamin E. Mays '20 Distinguished Professor of Rhetoric, Film, and Screen Studies and Stephanie Kelley-Romano, Associate Professor of Rhetoric, Film, and Screen Studies.
Bates College Student Government Co-Presidents Perla Figuereo '21 and Lebanos Mengistu '21 also spoke. Watch Convocation 2020.
---
WHAT LIFE BACK AT BATES LOOKS LIKE TODAY…
Slideshow: 164 days after the shutdown, Bates students return to campus.
---
VIRTUAL TOUR OF BATES ATHLETICS FACILITIES
Take this virtual tour from your living room and get familiar with how Bates Athletic Facilities look today.
Featured image courtesy of Josh Turner '20
---
BACK@BATES OCT. 2-3
While we can't replace the brisk fall breeze on the Quad, or the roar of the crowd at the Big Game, we can give you a special look at life at Bates during this historic time. On October 2-3, reconnect with old friends, engage with the Bates community, and learn about the ways we have welcomed students and faculty back to campus.
---
This year, the Purposeful Work Job Shadow Program will be completely virtual. Design your own job shadow, based on your availability and situation, and give a Bates student invaluable insight into their future by sharing your own path to purposeful work. Learn more and volunteer to be a sponsor today!
---
MASK UP AND SHOW YOUR BATES PRIDE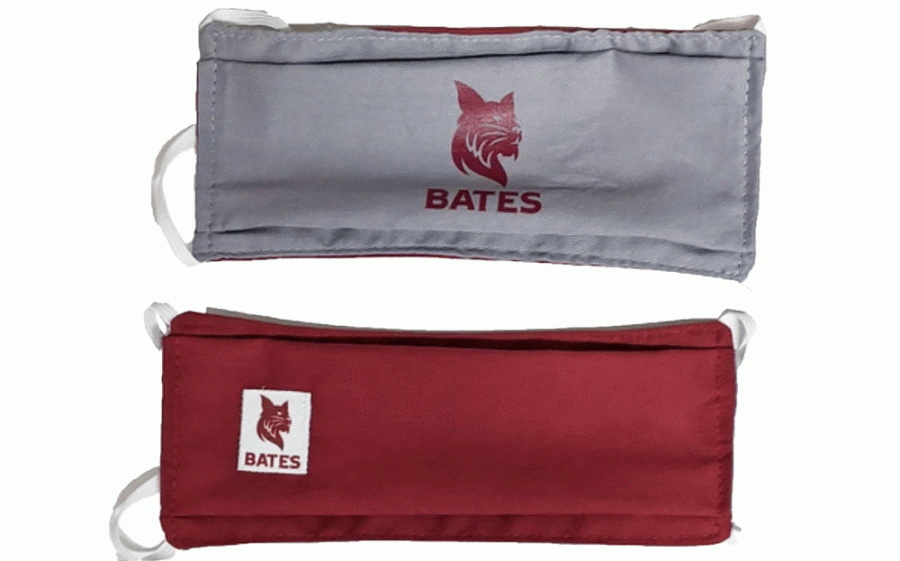 The Bates College Store is now carrying Bates Face Masks, available with a patch.
---